G. Radhakrishnan
MD
Radhakrishnan holds a Master Degree in Engineering and has more than 25 years of experience as CEO of a multifaceted engineering Company.
He has a strong focus on building an efficient team, developing cutting edge technology for various industry and a pro customer centric approach. Solutions for complex problems are always simple, keep your approach simple and consistent are the mantras he follows.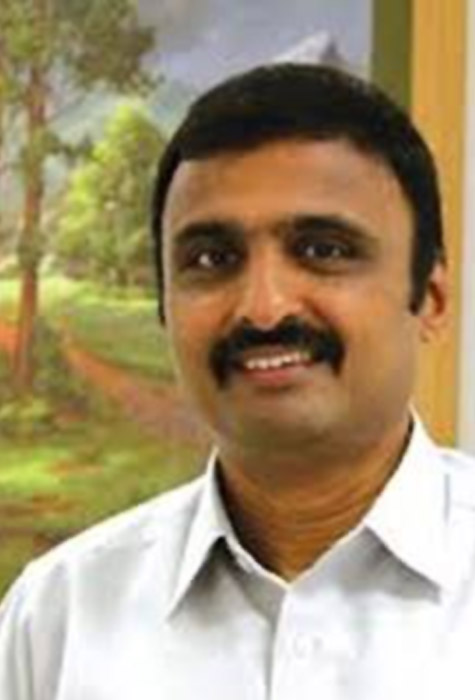 Sriram Natarajan
Director
Sriram holds a Bachelor's Degree in Mechanical Engineering from PSG College of Technology, Coimbatore. He also holds a Master's Degree in Industrial Engineering from Arizona State University and an MBA in General Management from University of North Carolina. He is also an International Coaching Federation (ICF) trained Leadership Coach and a Certified MBTI Practitioner.
Sriram is presently Director of NALS Outdoors India Private Limited and is also Director of Empower Coaching. Prior to this, he was with Circor International for 6 years as the Country Manager and Managing Director for its India operations headquartered in Coimbatore. Circor's India operations were established in April 2009 under his leadership. In this role, he was responsible for developing and executing Circor's growth strategy in India.
Prior to this, he spent 15 years with Eaton Corporation, a diversified power management company, in various leadership positions in the US, Singapore and India. In his last assignment with Eaton, Sriram was based in Cleveland, OH and was the Director of Operations for a business group with manufacturing facilities in the US, Mexico and China.
Sriram brings with him leadership experience in a variety of industries and geographies, and expertise in the areas of business strategy, manufacturing management, building organizational capability, and leadership coaching. He has been a guest speaker at several organizations and institutions, and handles varied subjects that can motivate and inspire students and employees.